**Our meeting room is located at our new branch location at Paya Lebar Square. T&Cs apply. Click here for info. Meeting room is at S$20/hour, min. 2 hours of usage, 2 weeks of advanced booking required. Subject to availability.
Note: Virtual Office Packages are only for local companies, Singapore-residents & PR in Singapore. For Virtual Office Packages, proceed to signup payment form,Visa/MasterCard/Paypal are accepted. You can use our business address instantly once payment has been made. Acknowledgement letter will be emailed to you.
For VO Packages (Trivex), your Virtual Office Business Address at Trivex will be 8 Burn Road, #15-13, Trivex, Singapore 369977.
For VO Packages (Paya Lebar Square), your Virtual Office Business Address will be 60, Paya Lebar Road, #10-35, Paya Lebar Square, Singapore 409051.*
Mail collection from Monday to Friday (1pm-5pm) except weekends & public holidays. Kindly notify ServeHope 1 Day in advance for mail collection. Self mail collection is not applicable at Paya Lebar Square.
For more info, read our FAQs.
For Service Office, please leave your contact details or call ServeHope Helpdesk at 65099936 to arrange an appointment to view the units.
Note: We will reply you within 1 working day once payment/form has been received for Virtual Office packages.

We accept payment with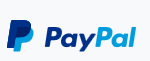 * Please note that Paya Lebar Square Address is only available for Virtual Office Forward(S$180/yr),Virtual Office Plus(S$300/yr) Packages.