Different businesses have different needs and we cater to your needs.
If you do not require a physical office and want to start your new/existing business, our Virtual Office Basic Package is the perfect choice for you.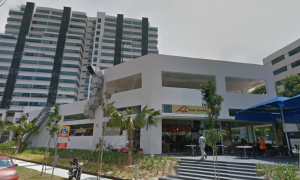 Virtual Office Basic Package is best for start-up companies, cost saving. Once payment and complete signup form submitted, you can direct all your corporate mails to Virtual Office Mailing Address. Normal Mails are checked and get notified by whatsapp/sms daily if there is any mails for your company. Normal Mails are to be self collected. Please notify ServeHope 1 day in advance for mail collection. Mail collection from Mon-Fri, 1-5pm. We do not receive registered mails/parcels as your company's stamp is required by courier company.
Benefits:
– A Singapore Business Mailing Address, Trivex (Located near Tai Seng MRT)(Non-CBD)
– Receipt of Normal Mails (exclude parcels)
– Daily Mail notification when there is a mail.
– 7 Day Money Back Guarantee
Rates: SGD$5 per month (min. subscription of a year)
Pros:
– Fast (Use of Singapore Business Mailing Address instantly upon paqyment received.)
– Easy (Payments are made online using paypal or – Visa, MasterCard accepted)
– Simple (No meet ups, no contract. Everything is done online.)
– Save Money Cheapest virtual office in Singapore(No set up fees, No Deposit)